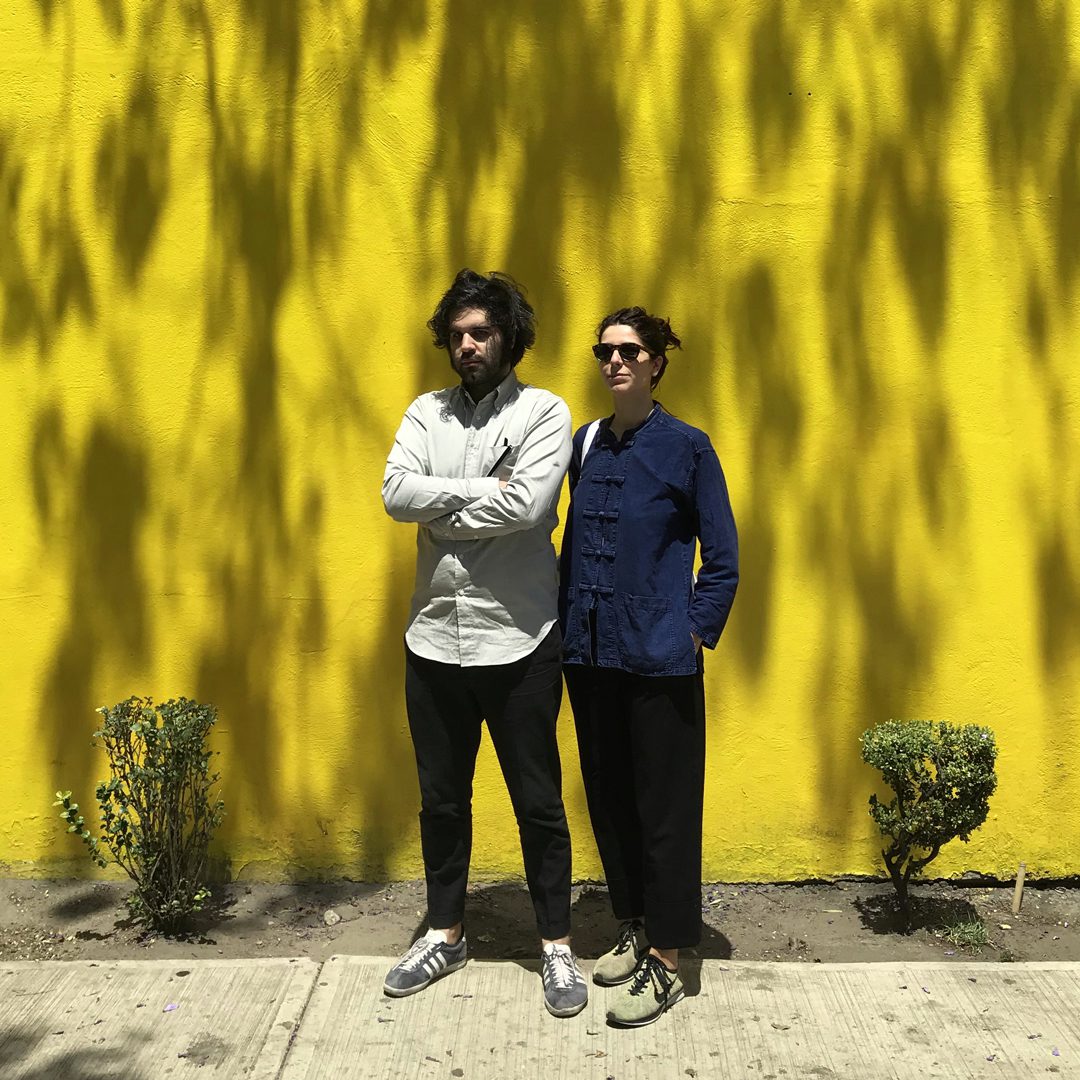 Sabrina Morreale and Lorenzo Perri are architects, educators and founding partners of Lemonot – an open platform for spatial and relational practices, born in London on June 24th 2016, the day of Brexit, and now fluctuating among London, Italy, Vienna and Latin America.
Sabrina graduated at the Architectural Association in 2016, awarded with the AA prize. She's currently teaching in the Foundation course at the AA and in the School of Architecture in Reading.She has taught in Cambridge, while collaborating with various magazines (Rivista Studio, Cartha, Elle), with the RIBA as curator assistant and with multiple architectural firms in London (OMMX, The Decorators and Office S&M), Her projects always explore notions of fragmentation, assembling techniques and authorship.
Lorenzo graduated with Honours at the Architectural Association in 2016. He's currently teaching at the University of Applied Arts in Vienna and he's a consultant for Experimental 9 at the AA. While participating in several competitions with international firms (Amid.Cero9, Elemental), he co-founded the research-based Plakat Platform and the architectural studio Ecòl. Obsessed with geometry and aesthetics, precision and expression, he studied engineering and classical piano before working in architecture.
Through Lemonot, they operate in between architecture and performative arts – using them as devices to detect, celebrate and provoke the spontaneous theatre of everyday life. Spatial production is neither the beginning nor the end of their stories, rather it is a filtering framework to grasp reality. Architecture becomes a medium to produce heterogeneous outcomes: from geometrical patterns and still-lives for the public space to pastry tools and toys, interactive pavilions, short films, performances and embroidered masks.
Their projects have been exhibited and awarded worldwide – at the Venice Biennale, at the YTAA (Young Talent Architecture Award) 2016, at the ATT19 Gallery in Bangkok, at the RIBA (Royal institute of British Architects) Live Drawing Marathon and at Mextropoli 2020 in Mexico City among the others.
Hungry observers and compulsive collectors of anthropic mirabilia, they're interested in all those iconographic gestures that enable the mutual immanence among objects, bodies and rituals. In particular, their work attempts to define peculiar architectural settings for updated gastronomic performances, with the aim of revealing the symbolism behind food preparation and consumption.
They have been teaching together at the AA Summer School since 2016. In 2018 and 2019 they taught as Adjunct Professors at INDA in Bangkok and they're now programme Heads of the AA Visiting School El Alto (Bolivia).
Their academic research focuses on contemporary forms of conviviality – as a trigger for unconventional spatial languages, between geometrical abstraction and material figurativism.